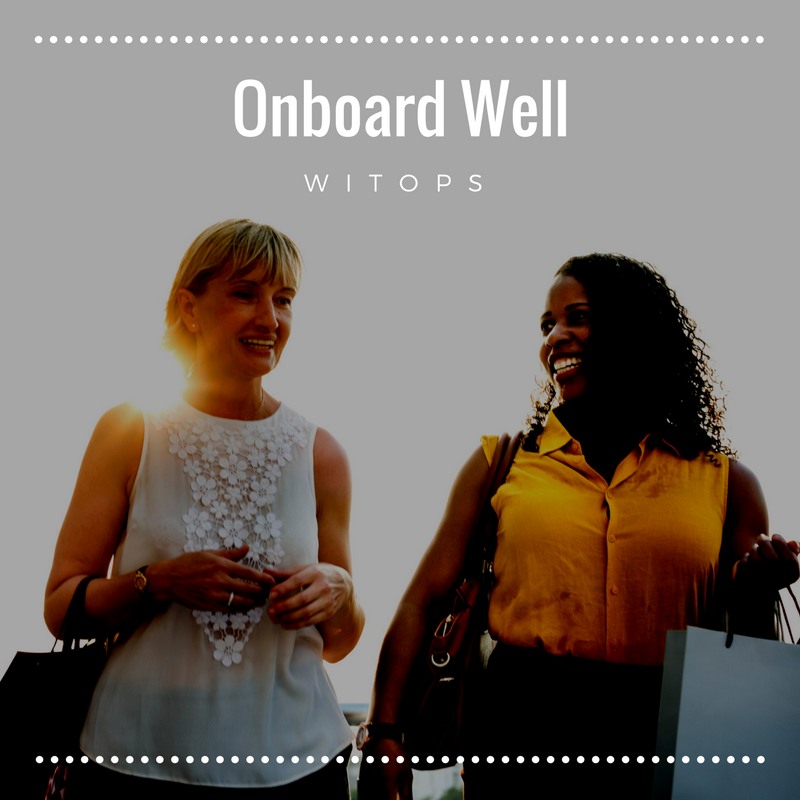 This Team Onboarding Checklist is based that research with managers and new hires working in a wide variety of companies. Armed with what works and doesn't for new hires, we created the Team Onboarding Checklist and Quick Reference Guide to help managers plan for new hire success.
The first step in helping women thrive in any company is making sure they are set up for success. But according to our survey results, 50% of women "Don't feel guided or supported in how to be successful by managers."  Add this finding to the overall finding that early career women are 50% more likely than men to leave the field.
Replacement costs for tech companies when women leave their jobs is $16B per year
Taken together, the stage is set to focus new research on understanding the new hire experience and what new hires, especially women, really need to thrive. We started the Team Onboarding OP to understand what works and doesn't work in the onboarding experience.  Armed with this knowledge, we created The Team Onboarding Checklist and The Quick Reference Guide available now. 
The Research: We conducted over 50 field interviews with new hires to understand what is going on in onboarding and what is needed for new hire success. WITops worked with well-known universities to gather data on their recent graduates. Then we combined our new grad data with that of our collaborating colleagues working at large technology companies to understand onboarding for their whole population. Taken together we studied experienced, early career, and new graduates taking jobs in large & small companies, consultancies, and start-ups. They represented jobs such as developers, user experience professionals, and project managers.
The data reveals critical themes and intervention points for successful onboarding. For example, formal onboarding including company policy, filling out forms, benefits, and even some skill training is well planned. But onboarding into the team and daily work often is not. Yet daily work is where the rubber hits the road for success. 
Critical Success Factors – Timeframes and Building Blocks Our data revealed that team onboarding occurs over 4 time segments that are important for new hires. We learned which activities within each time segment mattered for success and the experience of belonging and self-confidence. These activities form the basis for our recommendations of what managers should do over  the first 4-6 months of new hire work. These include Before they start the job; The First Days on the job; The First Weeks on the job; and Launch into independent work.  
Research also revealed 8 critical building blocks necessary for new hire connection and success. Four building blocks support planning for connection, helping the NH build relationships with people that matter for their success. These include their manager; key buddies for the new hires to partner with and go to for help; the team the new hire will work with each day; and the network of relationships they must create. Four building blocks focus new hire planning on the critical knowledge new hires need for success. These include the tools and information needed to do their job; knowledge of the team's culture and implicit rules of engagement; expectations for their job role; and clear guidance on how to be successful working on their first projects.
Interventions: Using the data we developed the Team Onboarding Checklist which was iterated and honed with multiple managers onboarding their new hires across large and small companies. Managers from development, user experience, research, training, and compliance groups from large and small companies tried the initial checklist. We talked with them and their new hires to get feedback and improve our final products: The Team Onboarding Checklist and The Quick Reference Guide. 
Spreading the Word: Karen introduced the first version of the Team Onboarding Checklist at the Grace Hopper Conference, GHC18, to great acclaim.  She also presents the findings and checklist in this livestream. Try the checklist for yourself and integrate it with your other onboarding practices. Then help spread the word to improve team onboarding of new women in tech and all your new hires. 
Collaborating Colleagues: Thanks to Carol Farnsworth for her work in this area and collaborating with wit us on the contents of the checklist.  Thanks Bill Kules for supporting the work at University of Maryland and for helping with the new graduate interviews. Thank you also to the managers and companies who tried the checklist and provided feedback. Finally thanks to Lacey Arevalo and Claudia Herling for their help in putting together the final deliverables.
Donate: This work is supported by a volunteer core team of researchers. Please help us cover costs for conferences and outreach by donating to the general fund.