Change Happens Through You
By combining our collective efforts, talents, and time, we can create change that becomes bigger than ourselves.  Our innovative "Op" approach combines grassroots involvement with donations to create practical change.  Volunteer to help by joining one of our existing Ops, or suggest a new one. 
What's an Op?
Research and Innovation to Create Real Impact
Classically an operation, an "Op", is a set of planned actions that lead to a particular purpose. At WITops, we target a challenge in the daily work life of technology companies that can make a difference to women in tech and other underrepresented workers.  Each Op team identifies a problem, makes a plan, gathers data, finds the root of the problem, invents and iterates solutions with industry volunteers. Together we create interventions that reliably improve workplace life in tech. Ops are supported by a combination of volunteerism and donations. See the Ops we are working on now. 
We focus on changing principles, practices, and policy – not personalities.
We focus on successful ways of working – not blame.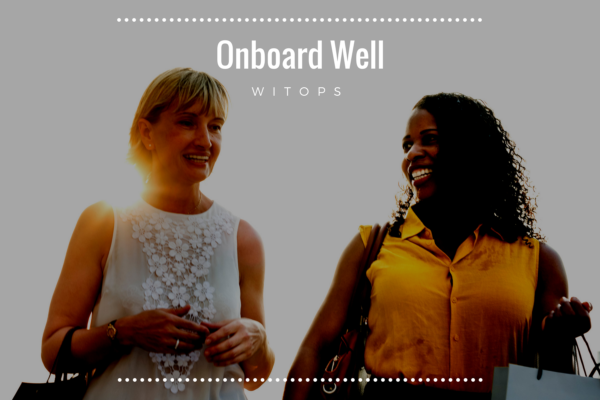 Onboarding Experience
Mission: The first step in helping women thrive in any company is making sure they are set up for success starting on day one. The Onboarding Op does research and creates tools to improve onboarding into their working team.
Volunteer Opportunity: The Team Onboarding Checklist is ready — Join our Living Lab to try it and provide feedback. Volunteer now. p to be interviewed!
Collaborating Colleagues: Thanks to Carol Farnsworth for her work in this area and Bill Kules for helping with the new graduate interviews.
Next Steps: Finalize data and create a check-list  to help managers and teams  plan on-boarding activities.
Donate: This work is supported by a core team of researchers and project leaders. Please help us cover our core costs.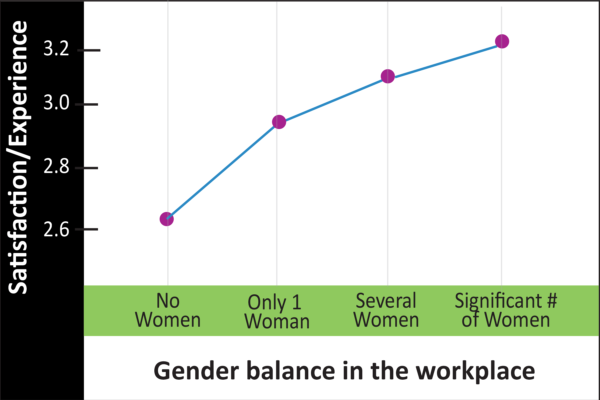 @Work Experience Measure
Mission: Create a measure to help companies see how they are doing on the factors that help women in techthrive. Develop a tool to direct change to increase job satisfaction for female employees.
Volunteer Opportunity: We need companies to volunteer their employees to take the surevey. Please give us access to  several hundred tech employees with different job titles on different team. This will help us learn how the assessment differentiates within and across companies. Please sign up to help.
Collaborating Colleagues: Thanks to  Carol Farnsworth, Andreas Paepcke, and Nicola Marsden for their work on the survey. Thanks to the directors of the HCI masters programs for help findingn participants at University of Maryland, Georgia Tech, and CMU.
Next Steps: We will be sharing trends as we discover them. Then we will  run the survey twice a year.
Donate: to the survey fund. We need $20,000 to run another panel and analyze the data.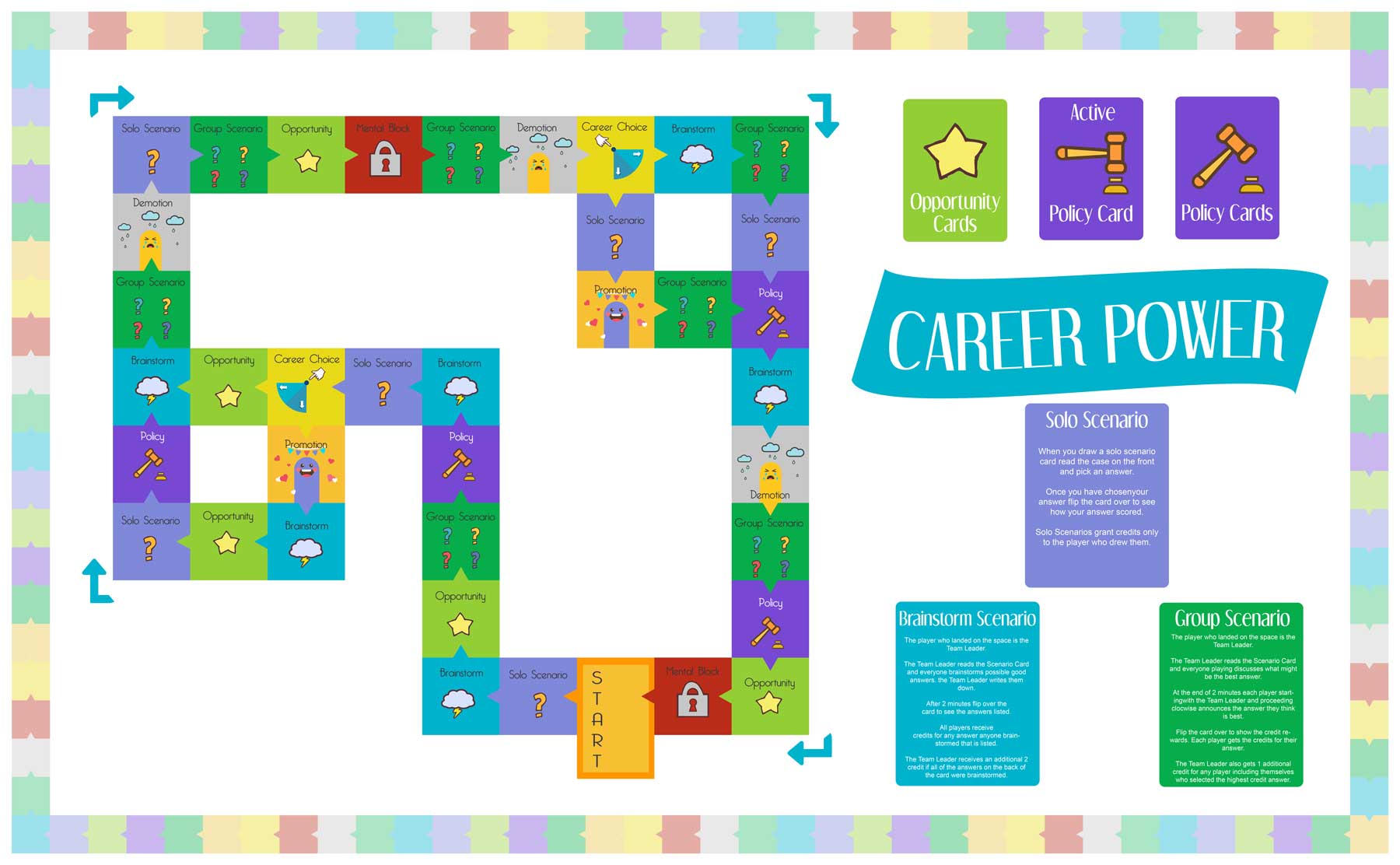 WIT-y Games: Career Power Board Game
Mission: WIT-y games helps change behavior and increase awareness on issues related work and career success. Our first game the Career Power boardgame has been developed.
Volunteer Opportunity: We are looking for individuals or a game company willing to partner to co-develop more WIT-y games. Next project is putting Career Power online. Contact us to discuss ideas.
Collaborating Colleagues: Thanks to my student team led by Chris Robeck as product manager along with Rebecca Annis and Xuan Zhang. Thanks to Bill Kules the supervising professor at University of Maryland for all his support.
Next Steps: Career Power has completed development. Now we need to produce it. Please sign up to find out about it and spread the word.
Donate: Career Power is ready for production. To do that we need to raise $15,000.  Please let us know how many you would like and help us by  donating . 
Interventions: Making Teams Work
Mission: Improve the way people interact and participate in working meetings and in general. Ensure that all participate professionally and feel valued. Ensure emotional safety by creating practices that naturally limit bullying, conflict, and bias.
Volunteer Opportunity:  We need product teams and companies  to try out our team techniques so we can all learn and improve. Volunteer your team to be part of the Living Lab for Team Techniques.VBup to partner!
Collaborating Colleagues: Thanks to my students for trying out these techniques and to all the teams we coached at InContext for helping us learn the best techniques for working meeting.
Next Steps: Once we work with several companies we will create a handbook. Ask us about our talks and workshops on this now.
Donate: Please support our work by volunteering your team or company. But we also need funds for travel, researchers, data interpretation, and oversight. This is a very important Op so help us show that we can make a difference. Donate now.
Jerk vs. "Valuing" Behavior
Mission: Issues related to interpersonal dynamics and bias have long been identified as putting women and underrepresented people at a disadvantage. Years of bias awareness and workshops have not eradicated the problem. Women often state, and our research confirms, that women don't feel valued or heard. They say that men, managers, or teammates are "bro's" or "jerks". But what does this mean? Behavior creates or undermines connection and value. So we focus on understanding which behaviors are experienced as valuing in everyday work and which result in naming the other as a "jerk". Using the data we generate and test interventions and solutions.
Volunteer: Anyone working on the project will receive acknowledgement on the WITops website. They may also co-author a paper, or participate in a session at CHI, Grace Hopper, or other venue. They will have the opportunity to contribute to change in our industry and work directly with Karen on the issue of retaining women in tech.