Featured Books & Articles
In this blog, Karen discussed one of the key dimensions of the Women in Tech Framework that defines the critical aspects of daily life necessary to help women thrive and succeed in the high technology industry.
Watch Karen introduce the Women in Tech project, followed by a panel discussing the Action Framework and interventions.
In this recording of a YouTube Live Event, Karen covered the latest from the Women in High Tech Retention (WIT-R) Project. She introduced the key retention factors, and then shared some of the interventions, along with some exercises you can try out.
In "One Woman's Journey in High Tech: Passion and Partnership" Karen shares her personal journey and the role of Guides, Partners, Coaches, and Supporters throughout the arc of her life.
Thirty-something years after the computer revolution, many are asking, "Why are women leaving tech careers?" We're applying our Contextual Inquiry techniques to gather deep ethnographic data from real design teams at actual companies to capture the workplace dynamics.
The Affinity Diagram is a key tool in organizing qualitative data to see the patterns and themes of the people you interviewed. Often people ask how did we find the dimensions of the @Work Experience Framework. The answer is build an affinity!
Contextual Design is a series of techniques that guide cross-functional diverse product teams in how to produce successful products. Core to the practice is a series of working design meetings that are run with principles that ensure that the people work well together. Read this book to learn this world-renowned user-centered design technique and how we use data and structured ways of working together to bring diverse teams to a shared understanding of what to create. Contextual Design is used by companies and universities worldwide. This new book,
Contextual Design 2nd Edition: Design for Life
is completely rewritten, covering how we've changed Contextual Design, including new techniques for the Cool Concepts and designing for mobile and service platform. Notably it expands descriptions on team formation and principles of working together well.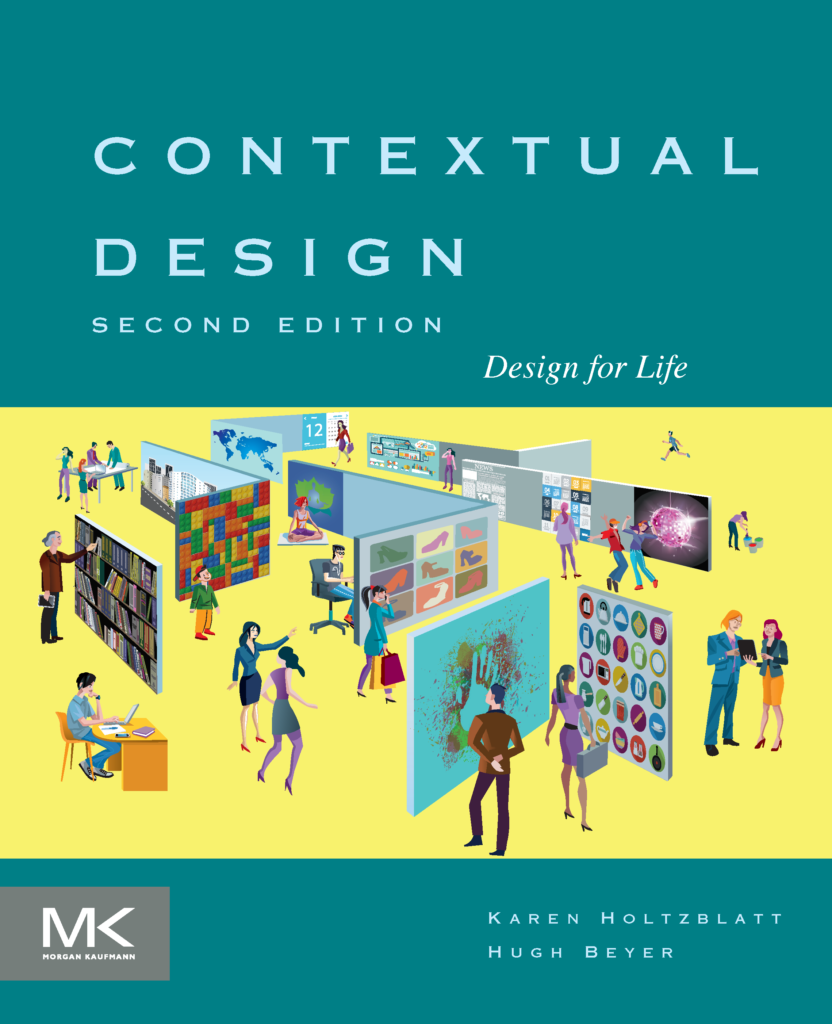 Karen's article in Network Computing outlines the critical factors companies should focus on in order to retain women working in IT. The article is a great introduction to work being done by the Women in Tech Project.
At the CHI 2016 Conference, we shared the initial Women in Tech research and Action Framework. SIG participants then reviewed the field data and generated interventions. Review the ideas, comment on them, and add your own ideas.